Moving from one home to another is one of the most daunting and stressful tasks. Are you a Pakistan resident seeking out a short issuer who can serve you deal within the moving and packing industry? If this is yes, then Movers and Packers are here to resolve your issue of relocation. Rapid Movers and Packers are among the leading companies in Pakistan that provide excellent home shifting services in big cities like Lahore, Islamabad, Karachi, and Rawalpindi. Rapid Movers and Packers show up and surprise you by being lightning fast. Because we have experienced staff who care for customers' customers' belongings and manage to shift them to their new location. We shall give everyone ten tips to move from one place to another:
Inspection
First of all, check your belongings. You have many household products, and you don't know how to pack them and relocate them. You don't know how to reinstall all your electrical appliances like refrigerators, fans, electrical motors, oven, etc. After that, you have tension to go to a new house; it's another big problem. Movers and Packers in Pakistan give you all these services on one plate. If you take our services, our supervisor inspects your house. He will tell you everything about your belongings, then the rapid mover's team comes, and the further procedure starts.
Cheap Rates
Rapid movers and Packers experienced team use premium quality packaging material and sound packing of devices that require special care. Our professional pack each and everything in the best manner and shift them to your new house cost-effectively. Rapid movers have low rates as compared to other companies. We know there are many moving companies, but they are fresh and do not have any experience. Furthermore, their rates are higher. Choose our company for your best relocation adventure.
Customer Satisfaction
We assure you to give everyone a hundred percent customer satisfaction by introducing you to your shifting dreams. We shall provide customers with dignity, and you can also check our reviews on google. We offer services in many cities like Movers and Packers Lahore, Movers and Packers Islamabad, Movers and Packers Karachi, Movers and Packers Rawalpindi. We do everything for our customers, and we take care of their belongings. Customers are very conscious of their household products. So, we happily accept all the challenges facing during relocation.
Professional Team
Rapid movers and packers Lahore do their best for customers. Otherwise, home shifting is tough to reinstall all the appliances, take your belongings, pack them, and transfer your desired location. For this home shifting full process, we have a skilled team with seven-plus years of experience. Teamwork is very excellent. We have professional and separate sections for home shifting, office shifting, cargo container services, staff relocation, home goods shifting, vehicle moving services, commercial moving services, warehouse services. Rapid movers and packers are one of the best moving and office relocation services company.
Home Relocation
Our specialists will take stock of all your items that want to be safely packed and loaded, including gadgets in closets, drawers, and storage gadgets. Home moving is not an easy task. Many people did everything by themselves, and then fragile objects break due to not taking proper care. But movers and packers company experts specially packed your products with select boxes. Special boxes are for fragile items like glass products. We welcome our clients because of the services we don't compromise with services. If you need our assistance in Lahore, go to our website and make us a single message or call.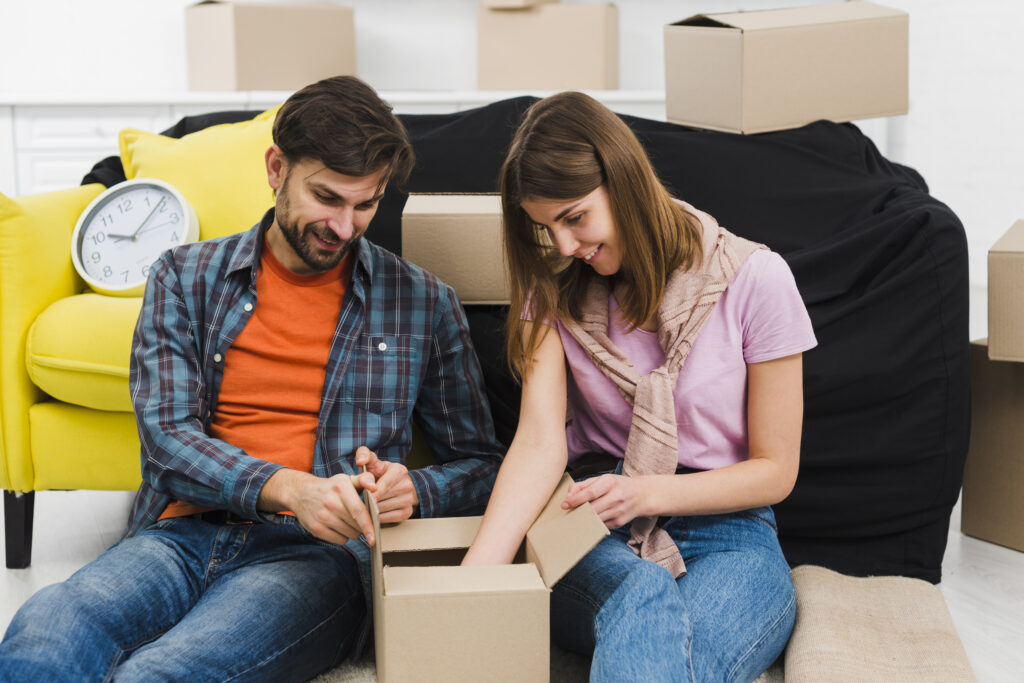 Office Relocation
Rapid movers and Packers understand each person's specific needs in moving their office furnishings, office gadgets, and furnishings promptly and swiftly, office laptops. We provide office shifting services anywhere in Pakistan. If you are busy in work or business and don't have any time for office shifting, then no problem. Movers and Packers Lahore are always here to resolve your office shifting issue either in Lahore, Islamabad, Karachi, and Rawalpindi. Day to the night, we still here to serve you the best services.
Vehicle Moving
A well-known packing and moving company like Movers and Packers Lahore offers exceptional shifting and transport services. While searching for packers and movers, everyone is afraid about the safety or protection of their belongings. Contacting with Movers and Packers is a reliable company that ensures that your products will be safe during the transport. Movers and Packers have self-owned cargo containers, trucks, and the workforce to handle your items more expertly and efficiently. We shall give satisfaction because we work with professionals. After all, they cooperate with us.
Commercial Shifting
Movers and Packers offer a complete range of household shifting services to their customers. If you want to move your home, office, and commercial moving items from one place to another in Lahore, Islamabad, Karachi, Multan, and many other big cities of Pakistan, choose us for any general purposes a reasonable price with an experience of 7 years. Rapid Movers and Packers maintain their service quality so that they serve everyone in the best manner and give a smile and support customer service. We have also offered the best quality commercial and industrial goods moving services to manufacturing companies and offices. We have 24 hours service with good quality.
Warehouses
Are to trying to find warehouses services in Pakistan or other cities of Pakistan. So, we know you never listen about movers and packers. If no, then you must visit in Lahore as well as other big cities. We are a well-known company and proud to provide goods promptly at a particular destination. If you are looking for affordable, short- and long-term warehouses solution, then Rapid Movers and Packers is the best solution.
Try us! We assure you that you'll never be disappointed! We have many trustworthy customers in Lahore.
General Services
We have been working in this era for about seven years, and we manage many projects. Some are big, but we take care of all of these. We give you house relocation services, office relocation or office shifting, house or office removal services, Cargo container services, warehouse services, shipping warehouses, warehouse transportation, cargo shipping, Professional office movers, vehicle shifting, goods shifting services, staff relocation, and all moving projects in lowest prices and according to your schedule.